This JEEP PICKUP TRUCK is One of a KindYou will never pull up to a stop light beside another one of these
You can be the only one in town to drive this exclusive JEEP truck
Enjoy the pics and scroll to the bottom of the page for a complete list of equipment
Call us 7 days a week toll free
1 877 775 8377
for more information about this amazing and unique pickup or to discuss some of the great things we can do to enhance your experience with our fantastic selection of accessories for all makes and models including Ram, Dodge, and Chryslers


Below is an excellent side view showing the quality of the fantastic paint on this pickup.
Looks like a mirror rather than a door doesn't it?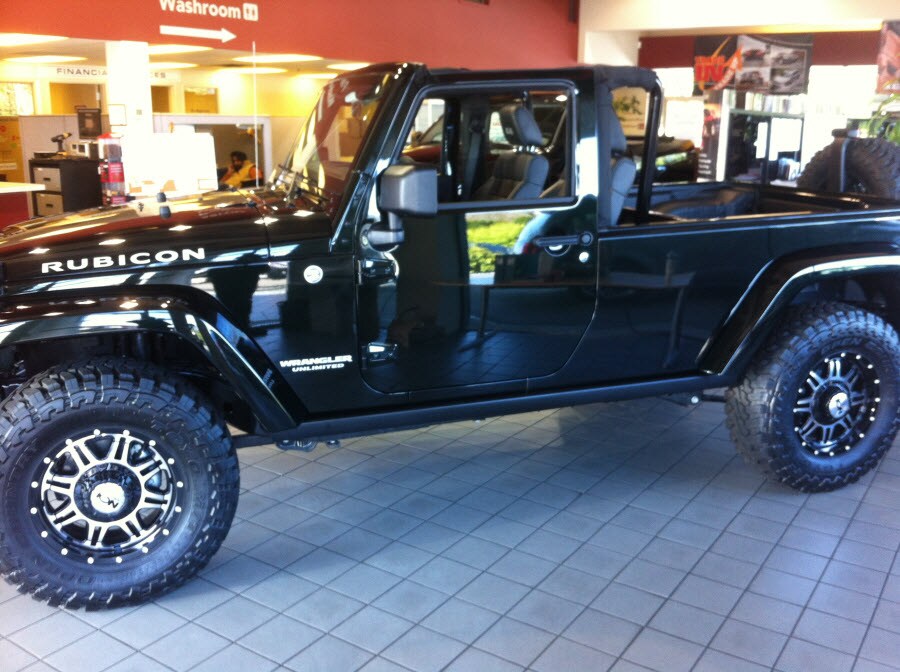 Checkout the sumptuous leather interior. Yes this is the lap of luxury in
a pickup truck with Jeep's legendary utility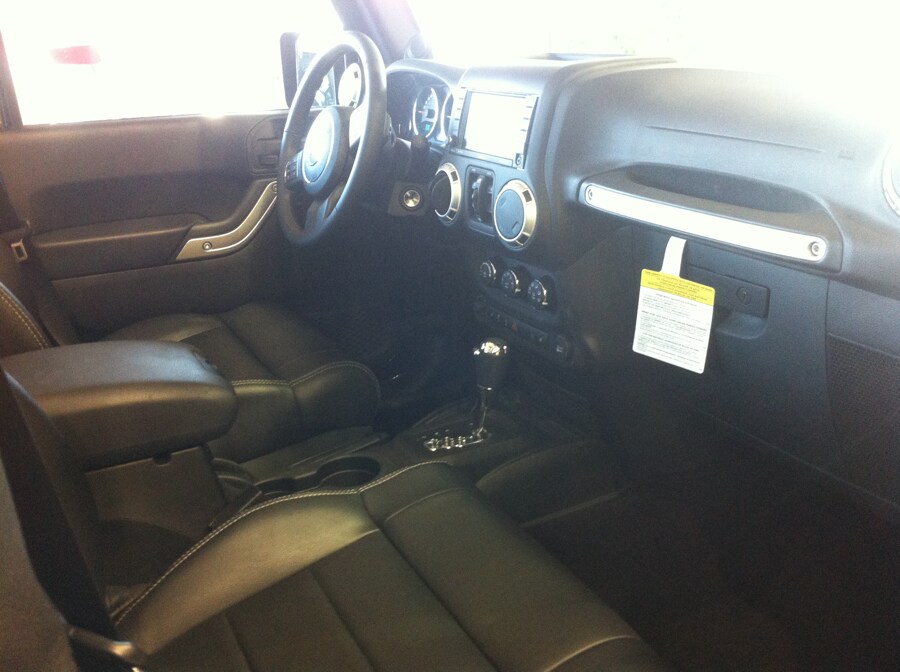 A great shot from the passenger side to show what a real go anywhere truck
looks like to the envious looking on as you pass, WOW!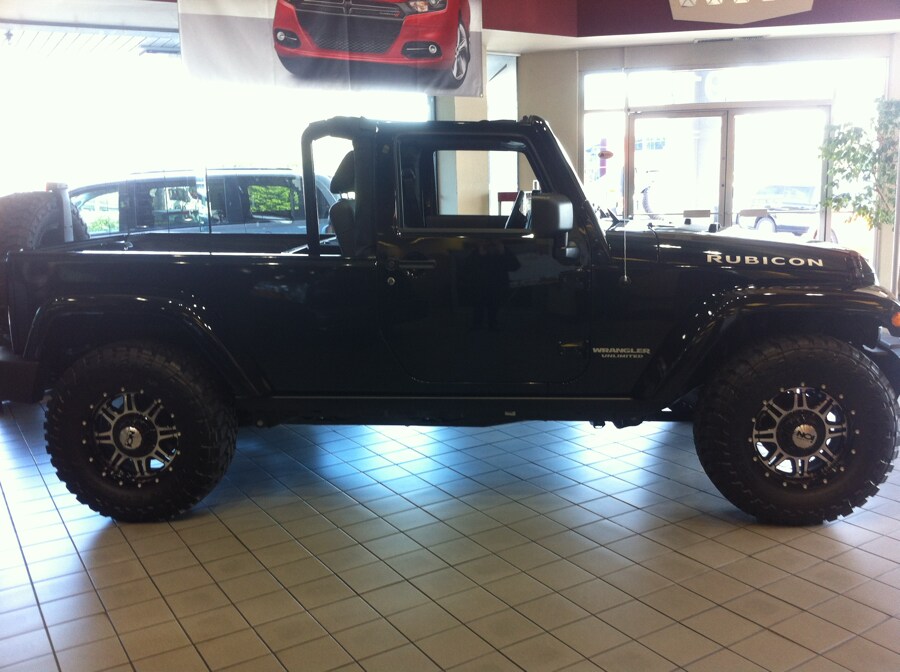 Ready for some interesting details? Well here we go
This truck is built on a JEEP Wrangler Rubicon Unlimited chassis using only factory, factory authorized, and MOPAR components.
So it comes with Chrysler's wonderful factory warranty
Fitted with the fuel miser 3.6L V6 you will be surprised at the awesome performance and low fuel cost
Using the well proven 5 speed automatic transmission for easy city driving
You need to call us toll free at
1 877 775 8377
for all of the details regarding options and add-ons
because this page would run on to next year if we were to list them all
Now for the best news of allWe are reducing the price by $20,900 from its original low amount of $79,900 to only $59,000

Since this is a one-off vehicle don't wait, only one can own it
Love this idea but want a different colour or less costly model?
Limited by a payment?

If so Call Lyle toll free at 1 877 775 8377 and he will build you one to order
and have your financing pre-approved