Purchase a Car and You Are a VIP!
1.  Free hand Car Wash!
2.  iPad Loaner when in service.
3.  Free Tire Storage
4.  No Charge Nitrogen Tire Top Up and more....
At Richmond Chrysler we like to build relationships with our customers and are proud to offer a VIP Program aimed to make your experience at our dealership even better. Whether you enjoy the look and convenience associated with No-Charge Hand Washing, or the simple things such as an iPad to use while you wait at our dealership, we want to give you the best experience you can have here at Richmond Chrysler.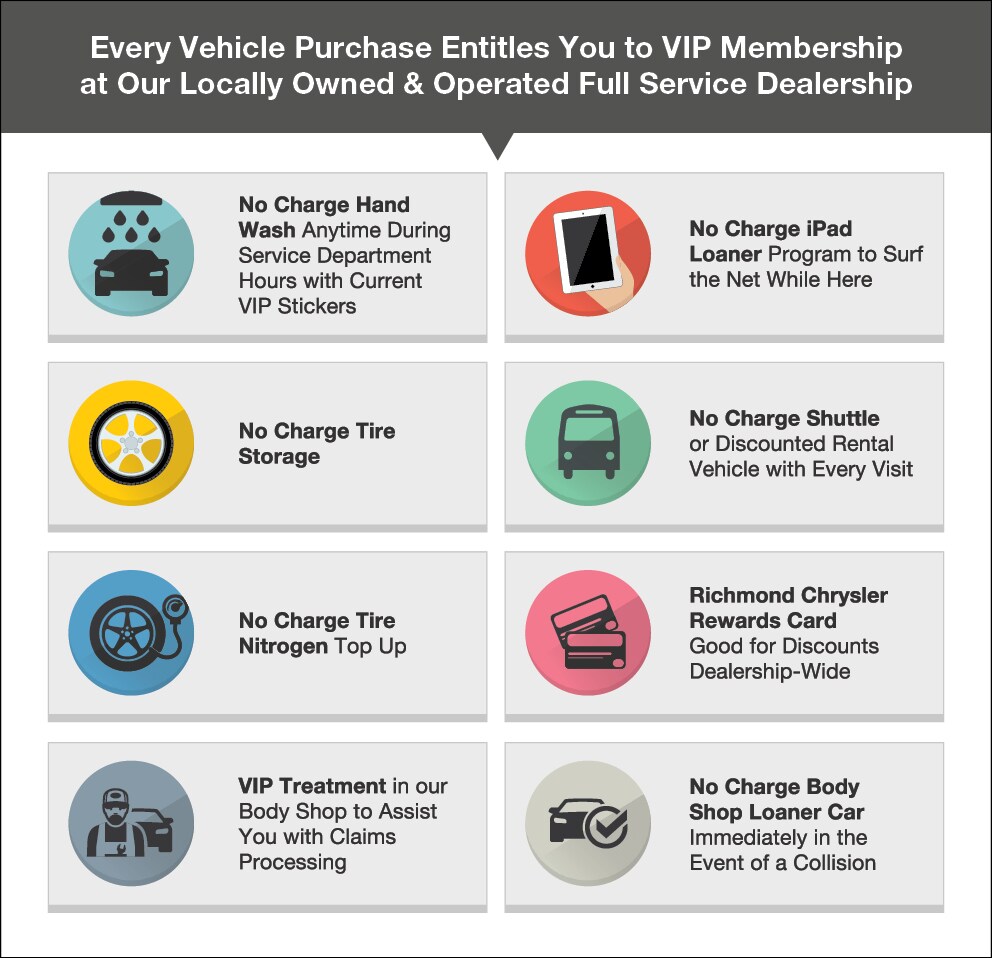 Richmond Chrysler
You won't find better service than that of Richmond Chrysler, where we take pride in offering the right solutions at a price that has awarded us a reputation of excellence across British Columbia. We welcome you to come down today to our dealership. Located at 5491 Parkwood Way in Richmond, our friendly attitude and extensive selection of Chrysler, Jeep, Dodge and RAM vehicles is among the largest in the Lower Mainland - and our service is simply the best around. We look forward to seeing you soon!